Thursday, December 22, 2022
WASHINGTON – U.S. Senator Jerry Moran (Kan.) – the lead Republican on the Senate Committee on Veterans' Affairs – today applauded the passage of the Joseph Maxwell Cleland and Robert Joseph Dole Memorial Veterans Benefits Improvement Act (Cleland-Dole Act) and the STRONG Veterans Act which passed the Senate as part of the FY2023 Appropriations Package.

"It's fitting to name the Cleland-Dole Act in honor of two veterans, including Sen. Bob Dole, a Kansan and wounded veteran, who never stopped fighting for his fellow veterans," said Sen. Moran. "By closing the gaps in health care for rural veterans, protecting veterans' right to seek care where they choose, investing in the treatment of prostate cancer, expanding homeless outreach programs and more, this legislation touches the lives of veterans in all different walks of life, from every corner of the country, to make certain they have access to the benefits and health care they have earned."

"The STRONG Veterans Act will help to improve responses to veterans utilizing the new crisis hotline: 9-8-8, provide mental health services and care for post-9/11 veterans and increase access to mental health care for our American Indian veterans," continued Sen. Moran. "This legislation will help the VA meet the unique health care needs of our nation's heroes and save lives."

This legislation combined provisions from bills passed by the Senate and House Veterans' Affairs Committees to expand and strengthen veteran access to health care and benefits.

Click HERE to Watch Sen. Moran's Full Remarks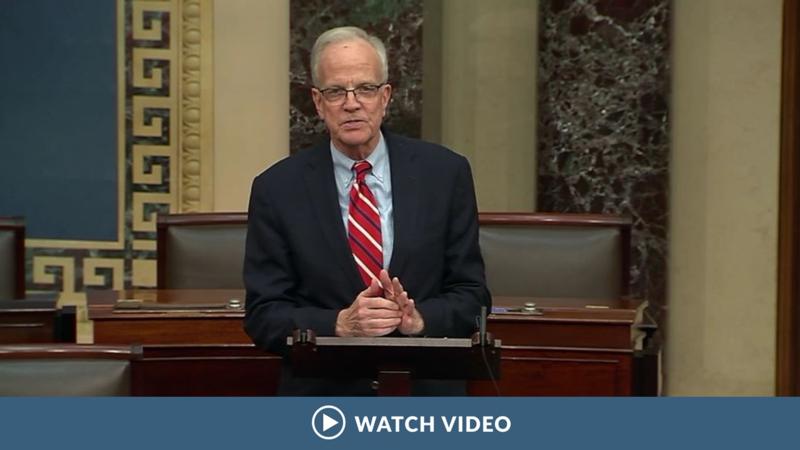 Sen. Moran's provisions included in the bill:
The Guaranteeing Healthcare Access to Personnel Who Served (GHAPS) Act to address gaps in veteran health care to ensure the Department of Veterans Affairs (VA) is serving veterans in hard-to-reach places.
# # #